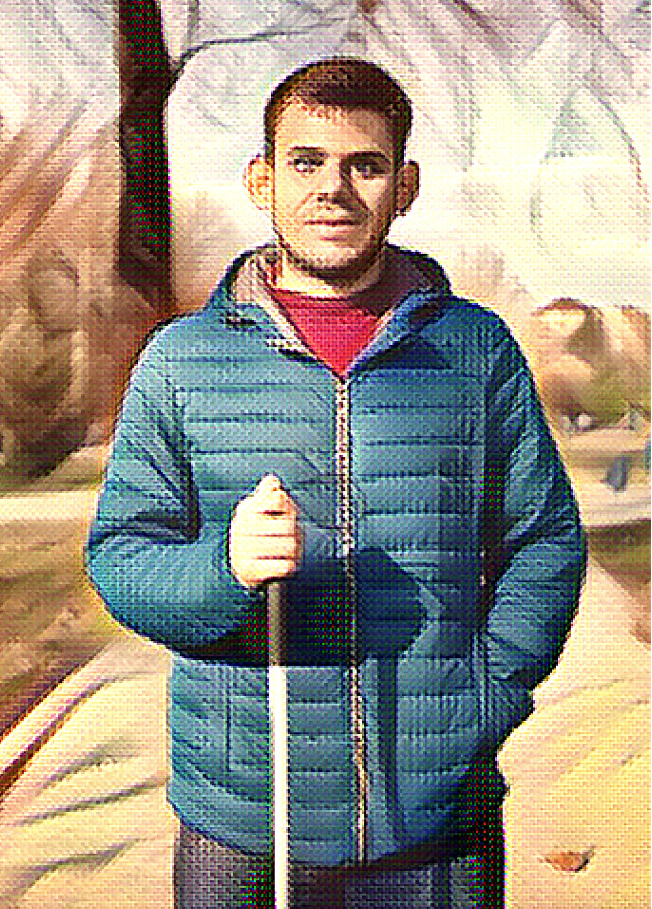 At 24, Joe is a DC resident who is legally blind due to a childhood illness. He would like to find a job that offers him the support he needs to be successful, but he has been struggling to find opportunities that meet his needs. Once he finds a job, it's been hard for him to keep it. He has run into challenges with employers who have negative attitudes towards people with visual impairments. He has held jobs in the past where he has gotten along well with his co-workers, but the job did not have the adaptive technology he needed. This made some job-related tasks difficult, and he was unable to perform well enough to keep the job. On another occasion, he had to turn down a job offer because he was concerned about getting there as it was not convenient to a bus stop or metro station. Joe's last job ended over 6 months ago, so he's concerned about addressing this gap in interviews and finding a job that's the right fit for him.
Joe wants to find and keep a job with opportunity for growth and advancement.
Joe's goal is to achieve financial independence so he can one day afford his own place.
Joe is interested in a job where he can make friends to feel connected in the community.
He's looking for a supportive work environment that offers adaptive technology.
Joe wants to be close to a bus stop or Metro station so that he can easily access transportation to get to and from work.
Joe currently lives at home with his parents.
Joe has a younger sister who also lives at home.
Joe needs help navigating and asserting himself in the job market since he does not have a lot of previous experience and has gaps in employment due to the difficulty in finding suitable work.
Joe has felt discouraged in the past by employers who wouldn't give him a chance. He would like to develop greater confidence in his employment skills and abilities to be able to adapt more easily to job-related challenges.
Joe is concerned about technology and access to adaptive equipment. He would like to learn more about job accommodations that could help him be successful.
He would like coaching to help him overcome stereotypes about blindness during the interview process and on-the-job.
Joe is concerned about access to public transportation. In the past, Joe has had trouble securing transportation to and from the job or interviews.
He would like help finding job openings that are suitable to his skills, interests, and offer potential for growth.
TCS offers Supported Employment Services that can help Joe build the employment skills he needs to find and keep the job he wants. We're committed to Joe's success, well-being, and future. That's why our services start with getting to know Joe and learning more about his employment goals and needs. We will:
Help Joe identify his skills and strengths as well as areas where he needs additional job training and support
Partner with Joe to set and reach short-term career goals
Help Joe find a job that suits his goals, interests, and needs or create customized employment opportunities that cater to his strengths and skills.
Establish a disclosure agreement so that Joe can decide when and how he will disclose his disability, if desired
Work with Joe to identify and overcome barriers to employment that he is facing, such as making sure jobs are close to accessible transportation
Assist Joe with identifying natural supports to address any unmet needs. This could be a dedicated person to assist with a barrier or, if natural supports are not available, finding resources and/or systems to overcome those barriers, such as In-Home Supports or Companion services.
Work with Joe to determine his individualized approach to job placement in terms of whether or not Joe wants us to advocate on his behalf, approach each employer together, or simply coach him on how to do it on his own.
Assist Joe with job placement, including providing follow-along support to ensure a smooth transition into his new role.
Help Joe understand and request reasonable accommodations, such as access to adaptive equipment.
Act as a liaison between Joe and his employer (or potential employer) to reduce stigmas associated with persons with disabilities
Provide Joe with resources for employment purposes, career networking, and education
Learn more about our DDS/RSA Supported Employment services here.