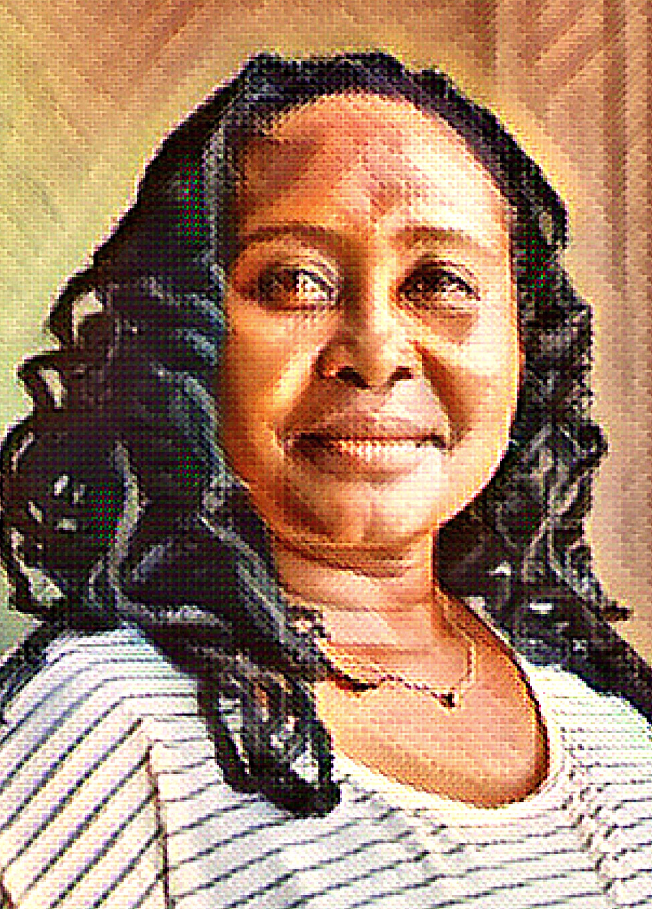 Mary is a 39-year-old woman with Autism who lives at home with her mother. Because Mary's mother works full-time and has her own health care concerns, it is difficult for her to give Mary all the support she needs. Mary needs daily, ongoing help with activities, such as bathing, dressing, eating, and taking her medications. She also needs help with household chores, such as cooking, cleaning, and laundry. After collapsing during a recent trip to the grocery store with her mother, Mary learned she has high blood pressure. Mary's weight is also a concern. Her mother worries that Mary is at risk for diabetes or a stroke if she doesn't find a way to manage her diet better. This has been hard to address because Mary does not like certain smells and textures when it comes to food. Mary also needs support with social interactions. Mary's mother is not able to participate in community activities with her daughter. Recently, members of the community became concerned when they saw Mary trying to play with children at the playground. They called the police who took Mary home. Mary's mother needs relief so she can get ready for work in the mornings and take a break every now and then.
It is important for Mary to become more independent by learning to perform daily care tasks.
Medication management and clinical oversight are important steps to ensure Mary's health.
Mary's enjoys spending time with her mother watching TV.
Mary likes to visit the park and play at the playground.
Mary likes to make puzzles and has a big puzzle collection
Mary's mother
Her aunt who lives locally
Autism Spectrum Disorder
Obesity
Hypertension
Mary's mother is struggling to manage Mary's care on her own.
Mary's mother is also worried about her future as she knows that she will not always be able to care for her daughter. With extra support and training, Mary's mother believes that Mary could learn to do more things on her own and be more independent.
Mary needs nutritional support to address the concerns with her hypertension, obesity, and associated risks, like diabetes or stroke.
Mary struggles with social interactions. Her mother feels that it would be good for her to get out into the community more and maintain age-appropriate relationships.
Sometimes Mary does not listen or cooperate when her mother is trying to help her. Her mother feels that Mary may be more cooperative with an outside caregiver. This person may also provide companionship for Mary.
Mary also needs transportation assistance for medical appointments and other activities during the day while her mother is working.
With TCS' In Home Support Services, a Direct Support Professional (DSP) can provide the support Mary and her mother need to improve their quality of life. Based upon an approved Individual Service Plan (ISP), Mary's DSP would be able to:
Assist Mary with activities of daily living (ADLs) such as bathing, dressing, eating and with instrumental activities of daily living (IADLs) such as light housekeeping, laundry, and grocery shopping. Mary's DSP can also help Mary learn how to perform more of these tasks on her own over time.
Participate in walks with Mary at the park and encourage a regular exercise routine to help manage her weight and hypertension.
Provide respite services to free up time for Mary's mother to attend her own appointments or to take a break.
Accompany Mary to medical appointments and return any required visit summaries to Mary's support team.
Log Mary's progress toward each identified goal.
Coordinate Mary's care with the other members of her TCS team, such as Habilitation Specialist, Community Support Monitor, and clinical staff, to ensure continuity of services and effective service provision. Providing an extra layer of support, they will partner with Mary, her mother, and her DSP to:

Develop program plans
Monitor Mary's progress
Track Mary's development quarterly
Advocate for additional clinical services as needed
Participate in and request treatment team meetings as needed
Make sure Mary's adaptive equipment is working properly
Arrange respite use/visitation as needed
Complete weekly COVID-19 health & wellness monitoring
Monitor Mary's satisfaction with the services provided on a quarterly basis
Click here to learn more about TCS' In-Home Supports.