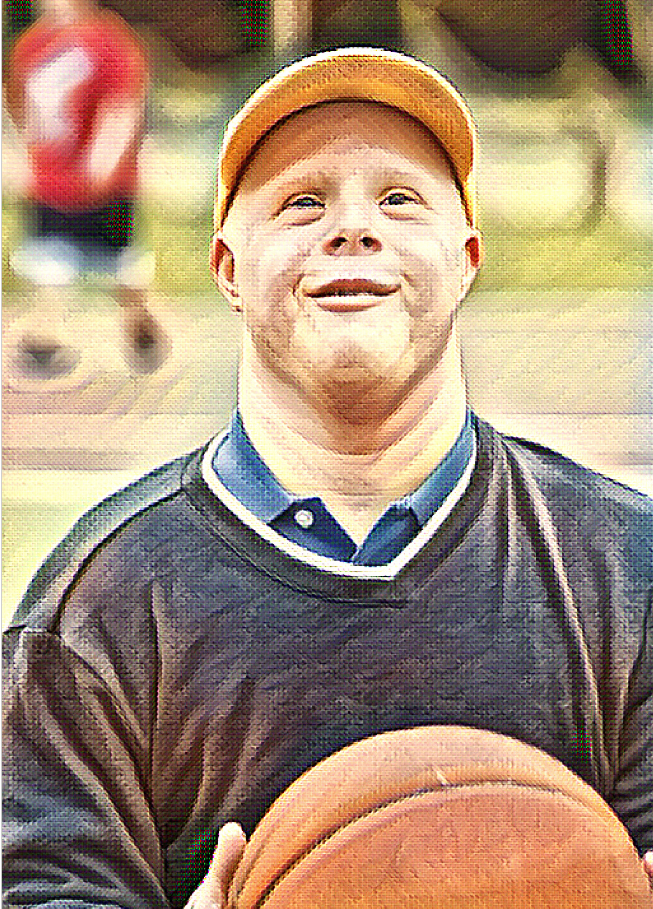 Kevin is 19 years old. He lives at his home in Silver Spring with his mother and is attending the local high school. Kevin's mom helps him remember to take all his medicines and use his CPAP machine when he sleeps to keep his airway open. When he has a seizure, she knows how to handle it. Kevin's mom also helps him plan and prepare his meals as he is on a special diet. During the pandemic Kevin was sad to miss out on seeing friends and teachers. His mom got behind on signing up Kevin for benefits when he turned 18 due to pandemic-related closures, but Kevin's mom knows she needs to help Kevin prepare for his future and life after high school.
Going to the library and practicing reading books about basketball
Loves going to the park and watching basketball games
Enjoys talking to new people
Wants a job where he gets to be around friendly people and talk to them
Wants more friends
Kevin's mom, who is also his legal guardian
Kevin's teacher, Ms. Davis, who is teaching him to use the bus
Kevin's neighbor, Jason, who plays basketball with him
Down Syndrome
Congenital Heart Disease
Hypothyroidism
Sleep Apnea
Epilepsy
Celiac Disease
ADHD, Anxiety, Depression
Needs to apply for public benefits he became eligible for at 18
Needs 24/7 supervision in case of health emergency (i.e., seizures)
Needs support with some routines like shaving, taking meds and preparing meals
Needs to practice travelling in the community safely
Needs support to stay on task at work and overcome limited reading skills
Kevin's mom wants help managing Kevin's meds and routines and preparing for a future if she is not there to take care of him.
Kevin's Coordinator of Community Services (CCS) is there to support him and his mom with the transition from high school to adult services. Kevin will soon be eligible to apply for DDA funding through the Governor's Transitioning Youth Initiative (GTYI). His CCS will support him and his mom in making sure they are aware of the transition services GTYI offers and that they don't miss the important application deadline.
Kevin's CCS will help him, and his mom gather the documents they need to submit Kevin's
applications for benefits and future supports on time and to the right places.
Kevin's CCS will communicate with him regularly. If Kevin or his mom would like, his CCS can support him at his IEP meetings at school.
Kevin's CCS will explain any options available to him after high school so he can explore any available opportunities for further education, skills training or support getting and keeping a job and express his preferences.
Kevin's CCS will help Kevin and his mom explore supports and services that may be needed in the future when Kevin's mom is not available to care for him.
Learn more about our Transitioning Youth Services here.