News for TCS Friends + Family
Community Partner Spotlight: Financial Empowerment Center at Prince George's Community College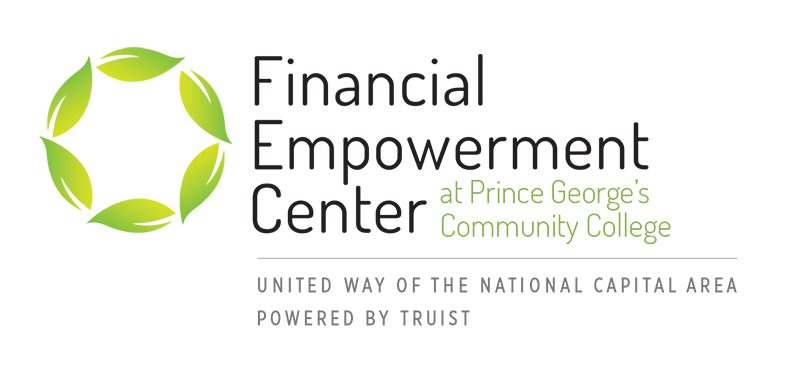 At TCS, we believe it is important to highlight the contributions of community partners who are working toward building a better and stronger community. This month's spotlight is the Financial Empowerment Center at Prince George's Community College (FEC@PGCC). Keep reading to learn about the FREE financial literacy workshops, coaching, and tax preparation assistance they provide to people who live in the DC-Maryland-Virginia area and meet the Program Director, Heath Carelock. Take charge of your future and your finances with FEC@PGCC!
From Heath Carelock, Financial Empowerment Center Program Director:
I'd like to take a moment to introduce the center and wanted to share the recent web story from WPGC: https://www.audacy.com/wpgc/news/did-you-add-finances-to-your-new-year-goals
GENERAL INFO ABOUT FEC@PGCC
Since April 1, 2020, at the start of the COVID-19 pandemic, we have provided over 300 financial education workshops via webcast, serving a comprehensive count of almost 4,000 clients.
PROGRAM APPROACH AND SCOPE
Since 2015, the Financial Empowerment Center at Prince George's Community College has presented compelling issues related to financial opportunities and risks, serving over 10,000 area residents. We are pleased to work with county and regional residents, businesses, faith-based institutions and other organizations – as we are even included in the PGCPS school district's Preferred Provider Directory, available to provide FREE financial education workshops, tax preparation and financial coaching on demand for faculty, parents, students and community members. Our high-quality, free programs cover planning, saving, spending, investing, borrowing and business skills; e.g., we have an ongoing home-buying seminar partnership. In general, topics explore the landscape of financial therapy and wellness, financial freedom, financial capability and breakthroughs on how community members can get started on their financial dreams – and, even, navigate COVID-19.
SPECIAL OPPORTUNITY FOR PRINCE GEORGE'S COUNTY DISABLED COMMUNITY RESIDENTS
Thanks to grant funding from Prince George's County, FEC@PGCC is embarking on several new initiatives to support the post-COVID economic recovery of the disabled community, along with their families and caregivers, in Prince George's County. For those who are seeking employment, FEC@PGCC will provide workforce support and inroads through partnerships with The ARC of Prince George's County, The Training Source, Goodwill, and Employ Prince George's. For the first 50 people who participate in an FEC@PGCC workshop series or counseling session, they will receive a $100 gift card. The FEC@PGCC plans to offer personal financial coaching sessions to our disabled seniors with 30 participating seniors eligible to receive a $100 gift card. Finally, FEC@PGCC will be providing a customized, Small Group for 10 parents/caregivers and their loved ones to deepen awareness of financial practices to survive economic effects of COVID-19. 
To sign up for our personal financial coaching/counseling services, click: http://bit.ly/fecpgcc-coaching 
We look forward to learning more about you,
Heath
Heath F. Carelock, MPS, PMP®, AFC®
Program Director               
NeighborWorks® America Certified Financial Capability Coach
Mental Health First Aid® Certified Practitioner
🏆 2022 'Community Champion' Awardee MSDE|MCEE|CASH-MD – Financial Education Excellence
PGCC Financial Empowerment Center
Workforce Development & Continuing Education
Chesapeake Hall | Suite 108 A, B, C, & General Area
Prince George's Community College | 301 Largo Road Largo, MD 20774
(O) 301-546-5296 | www.pgcc.edu/go/FEC